Tickets can be purchased at the box office all day long. You can also choose to avoid the queues by buying tickets online and walking straight to the auditorium with your printed or digital ticket.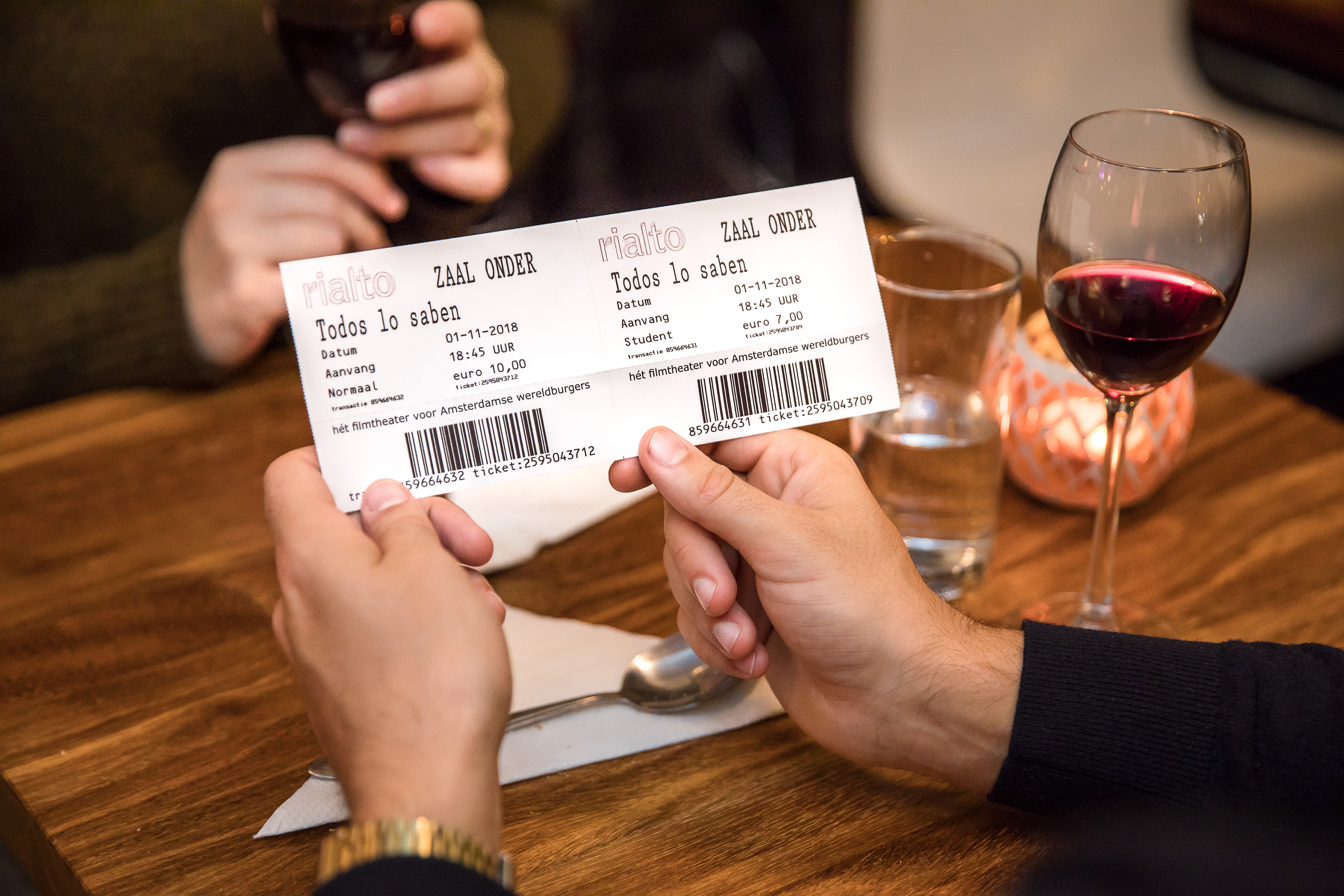 Regular € 11
Specials € 11,50
Festival € 11
Children's films € 7
Discounts
Stadspas* € 2
Students € 3
CJP € 1,50
(*Please note: Discounts only apply to holders of a Stadspas with a GREEN DOT!)
10x8 Saver Ticket: An affordable option to go and see a film at Rialto 10 times!
€ 85 (valid for 1 year)
Rialto Gift voucher for two
€ 25 (drink included)
Extra charges
- € 1.50 extra for films longer than 2½ hours
- € 1.50 extra for 3D films
Cineville
Die-hard film aficionados can purchase a Cineville card. For a fixed fee of €19.95 per month, Cineville cardholders have unlimited access to screenings in 39 film theatres in 19 cities all over the Netherlands. Also in Rialto of course! Click here for more information.